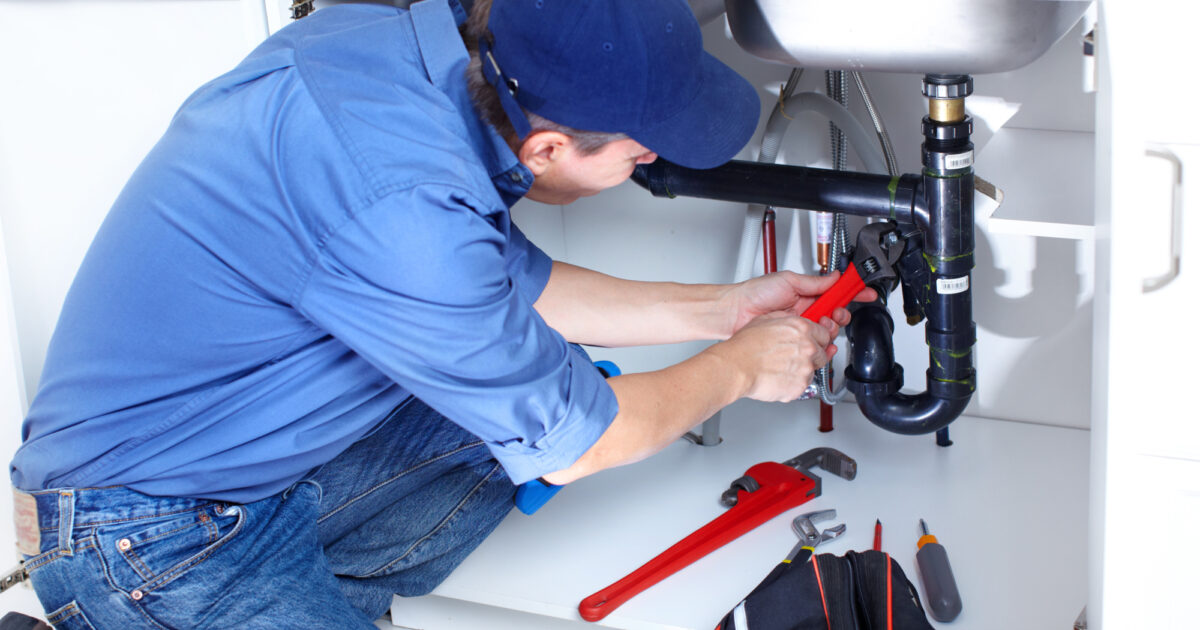 Repairs
Please report all repairs or damages promptly to our Maintenance Hotline on 1800 203 383 (free call from land line). This service operates during normal office hours (8:00am-4:00pm Monday to Friday).
An emergency service is available outside of these hours. Please see our After Hours Emergency Service information below.
Housing Choices WA has four categories of repairs;
Routine
A routine repair is organised for a situation that isn't directly affecting your health or safety but needs to be fixed to keep your property in good condition. Examples are a cupboard handle that has deteriorated with age and needs replacing or a loose interior door handle.
Priority
These are repairs that aren't considered urgent and do not affect your health and safety. An example of a priority maintenance issue would be a leaking tap.
Urgent
These are situations that do not affect your health or safety right now but are a major inconvenience and will affect your health and safety or damage the property if not completed soon. Examples are a broken hot water service or badly leaking tap.
Emergency
An emergency repair is for a situation affecting your health or safety right now or is causing serious damage to the property. Examples of emergency situations include an electrical fault that carries a risk of electrical shock or a burst water pipe. We aim to complete emergency repairs within 6 hours. Depending on the emergency, contractors may attend immediately or as soon as possible after the report is received.
After Hours Maintenance Service (Emergencies only)
We provide tenants with an after-hours maintenance service (for emergencies only) through calling 1800 203 383. This after-hours (4:00pm-8:00am Monday to Friday, all day Saturday and all day Sunday) service is only for Housing Choices WA tenants experiencing a maintenance emergency.
Please note, examples of emergency or urgent repairs include, but are not limited to;
a gas leak
a burst water pipe or damaged water fitting or fixture that causes a large amount of water to be wasted
electricity, gas or water supply loss / fault
property not being secure (risk of break-in)
serious storm, fire or flooding damage
faulty smoke alarm/s
a broken or blocked toilet (if only one toilet in property)
faulty RCDs
any other serious fault or issue that causes the property to not be safe or secure
An emergency situation reported after hours may be temporarily made good until a permanent repair can be made during normal working hours. For example, a broken window may be boarded and re-glazed the following day.
If you report an emergency situation but it could reasonably have waited until the next working day (or you have allowed a routine situation to turn into an emergency by not reporting it sooner) you may be charged for the cost of the repair. For more information about categories of repairs please visit the REPAIRS page of our website.
If you use the after-hours service to report an emergency situation, you must make sure someone is home to allow access for contractors to tend to the repair.
Tenant Liability
We expect that fixtures and fittings in your home will deteriorate over time with normal use. This is called fair wear and tear and you will not be charged for this.
You will be charged for any damage caused wilfully, negligently or accidentally by you, members of your household or visitors. This is called tenant liability.
If you are charged tenant liability, you must pay the total cost of the repair after it has been carried out. If you are unable to pay the full amount, you can sign up to a Repayment Plan and pay the debt by instalments.
We take legal action for non-payment of tenant liability debts.
Damage caused by a third party who has not been invited onto your property will not be charged to you if it is reported to the police within 24 hours and a Police Report Number is provided to us. If the person who caused the damage is known to you, their details must be given to the police. We may verify information provided and press charges to recover the cost of the damages.
Locks & Keys
You will be provided with a full set of keys to your new home. You are responsible for cutting any extra keys and replacing any lost or stolen keys. We will keep a copy of the front door and screen door keys in the event of an emergency or to gain access if you are not home for a property inspection for which we have issued you with a written Notice of Intention to Enter Premises.
You must not change the locks for the property without our consent or you will be in breach of the Residential Tenancies Act.
Alterations & Modifications
We recognise you may want to make alterations to your home to make it more comfortable and suitable for your needs. Please remember that you must obtain written permission from Housing Choices WA before making any alterations or modifications to your property.
Alterations can include minor or major works inside or outside your home. Common alterations include the installation of air-conditioners, satellite dishes, shelves, picture hooks or erecting shade cloth.
Please note that in the interest of child safety, we will not approve any kind of swimming pool, spa or pond water feature. This includes temporary, portable and inflatable pools or spas.
How to seek approval for alterations
It is important that you seek approval from Housing Choices WA before you carry out works at your home. If you carry out works at your home that you did not get approval for, you may be charged the cost of removing the works and the repair of any damage to the property.
To make an alteration request you must complete an Alterations and Additions Form and return it to your Tenancy Officer.
You are responsible for the purchase, installation and upkeep of approved modifications and we ask that you make sure all works are completed to a professional standard. Your approval letter will explain the conditions we ask you to meet when making an alteration to your home.
If you have any questions about alterations or modifications to your home, please contact your Tenancy Officer.
What happens to the alterations and modifications when I move out?
At the end of your tenancy you may need to return the property to its original condition. This may include removing alterations and modifications and repairing any damage caused by the alterations and modifications.
Tenant requests to affix furniture
You can apply for permission to affix furniture (secure furniture to wall) in order to ensure the safety of a child or person with a disability.
A change in tenancy law means landlords must allow tenants who submit a request form to fix furniture to walls to prevent a child or person with a disability from being hurt or killed by falling furniture. This can include the fixing of freestanding wardrobes, chests of drawers, televisions, tables and benches.
How to seek approval for affixing furniture
You must complete a Tenant Request to Affix Furniture Form (Form 24) and return to your Tenancy Officer. Housing Choices WA may refuse a request if;
a) affixing the item to the wall would disturb material containing asbestos; or
b) the premises are entered in the Register of Heritage Places; or
c) the premises is situated in a strata scheme with by-laws prohibiting the affixing of the item to the wall of the premises.
What happens to the affixed furniture when I move out?
You must notify Housing Choices WA in writing of any damage caused by affixing and/or removing furniture. You are also responsible for any repairs required to fix the damage.
You must remove the items from the wall at the end of your tenancy and restore the wall to its original condition unless otherwise agreed in writing.
Additional information on furniture stability and safety in the home
Please click here to read the Department of Mines, Industry, Regulation and Safety's fact sheet on Furniture Stability.
Gardens
You are responsible for keeping your garden tidy and rubbish free. This includes lawn mowing, edging, pruning and weeding.