Why work for us?
Working with us will provide you with the opportunity to be part of an innovative not-for-profit organisation. You'll work with a diverse, dedicated and collaborative team of people who are strongly committed to making a difference in our community.
Our benefits
Remuneration
Housing Choices has a range of offerings to support your financial wellbeing including sector competitive and fair salaries and salary packaging, which can add up to $15,900 in tax-free pay per year plus other tax savings through meal/entertainment expenses.
Career development
Targeted learning and development opportunities, career plans and support such as achieving formal qualifications, networking, secondments, mentoring, internal promotions, project management, and succession planning.
Leave
Access to enhanced leave provisions and options such as (up to) 16 weeks parental leave, paid study leave, a day off for your birthday and the ability to purchase additional leave.
Flexibility
We give you autonomy to choose where you do your best work whether that's office-based, hybrid or remote.
Our social and wellbeing
Work plays a significant role in our lives, and we believe it's important to create a happy, healthy work environment where we can all flourish. Our Social, Wellbeing and Activities Team (SWAT Team) coordinates our social program. We also have an active health, safety and wellbeing program, a recognition program and an EAP (Employee Assistance Program), a free and confidential counselling service.
Meet the staff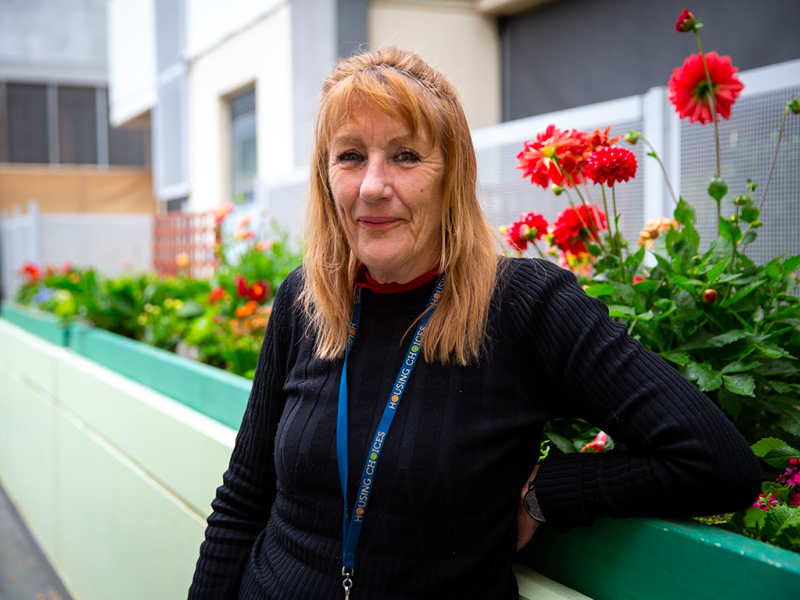 "I hope I'm mentoring people in the same way, because I don't want the organisation to lose that passion and empathy for people. Everyone should be treated with respect, and I want to pass that on and see people carry that through the organisation."
Deb Pask, Housing Team Leader
Our vacancies
When applying, please provide a cover letter and resume; and submit by the nominated closing date. If we don't have any specific roles currently advertised, or ones that suit your skills and experience, please apply to our Expression of Interest job advertisement in the list below, for consideration for future vacancies.