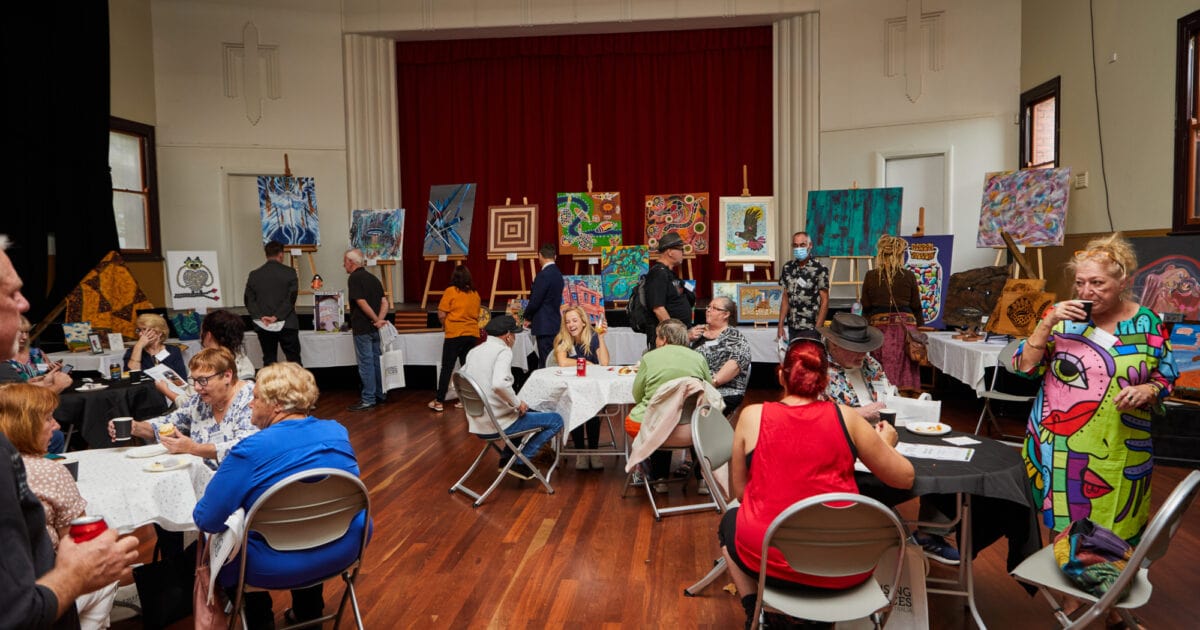 Housing Choices WA is committed to investing in programs and engagement activities that improve our tenants' wellbeing and social inclusion outcomes. Housing Choices WA's Tenant Engagement and Capacity Building team delivers a range of initiatives that focus on empowering tenants and building community connections.
Our tenant programs are informed by tenant feedback and evolve to suit the needs of our tenant community.
Our current tenant events, activities and programs include:
Tenant Groups
Housing Choices WA holds a range of place-based capacity building groups for tenants such as our Financial Workshops and wellbeing groups.
We also hold a range of information sharing sessions for tenants to provide information and answer questions about our services including topics such as rent setting and maintenance.
Tenant Art Events
Display your artwork at our offices throughout the year and connect with other tenant artists at our Annual Tenant Art Showcase which we hold in the community.
Annual End of Year Lunches
Each year Housing Choices WA holds Christmas lunches for tenants to get together socially with staff.
Opportunities Fund
Take steps towards achieving your education, health and wellbeing goals with financial assistance and support through our Opportunities Fund. Each year we support up to 24 tenants from a range of backgrounds to achieve their goals and aspirations.
For more information about the Opportunities Fund please read the Opportunities Fund Guidelines or contact Alex Kepes on 9430 0900.
One of our 2019 Opportunities Fund recipients, Amy, received financial support and guidance through the Opportunities Fund to study a Certificate III in Community Services.
"Wow, I can hardly believe it. I have passed my Certificate III in Community Services! I had a lot of challenges to overcome, a lot of self-doubt and low self-esteem. However, once I got over those challenges, I breezed through the course.
"One thing that helped me was the laptop I received through the Opportunities Fund to help me with my studies. I am so grateful for the support I received that helped me overcome my challenges.
"As my confidence and self-worth grew, my appearance changed as well. I started to dress professionally and started taking more pride in myself. I reached out to a local community volunteer organisation and joined their Street Outreach team and I am going to start volunteering at an after-school program to help children from domestic violence backgrounds.
"It feels so good to be giving back and also gain hands on experience while getting my qualifications.
"This year I am entering the Certificate IV in Community Services and next year I will be doing my Diploma in Community Services. I have a plan to gain employment in the domestic violence sector so I can support, educate and help those recovering from domestic violence. I really want to give back. It is good to have goals and dreams and to be taking steps towards achieving them.
"I would like to thank Alex and the Opportunities Fund for the opportunities it has given me and the endless support."
Do you have an idea for a tenant group or activity?
Our tenant groups, events and programs are guided by you, and we always welcome your feedback and ideas. You can share your views by contacting our Tenant Engagement and Capacity Building Officer Alex Kepes on 9430 0900.