Nightingale Bowden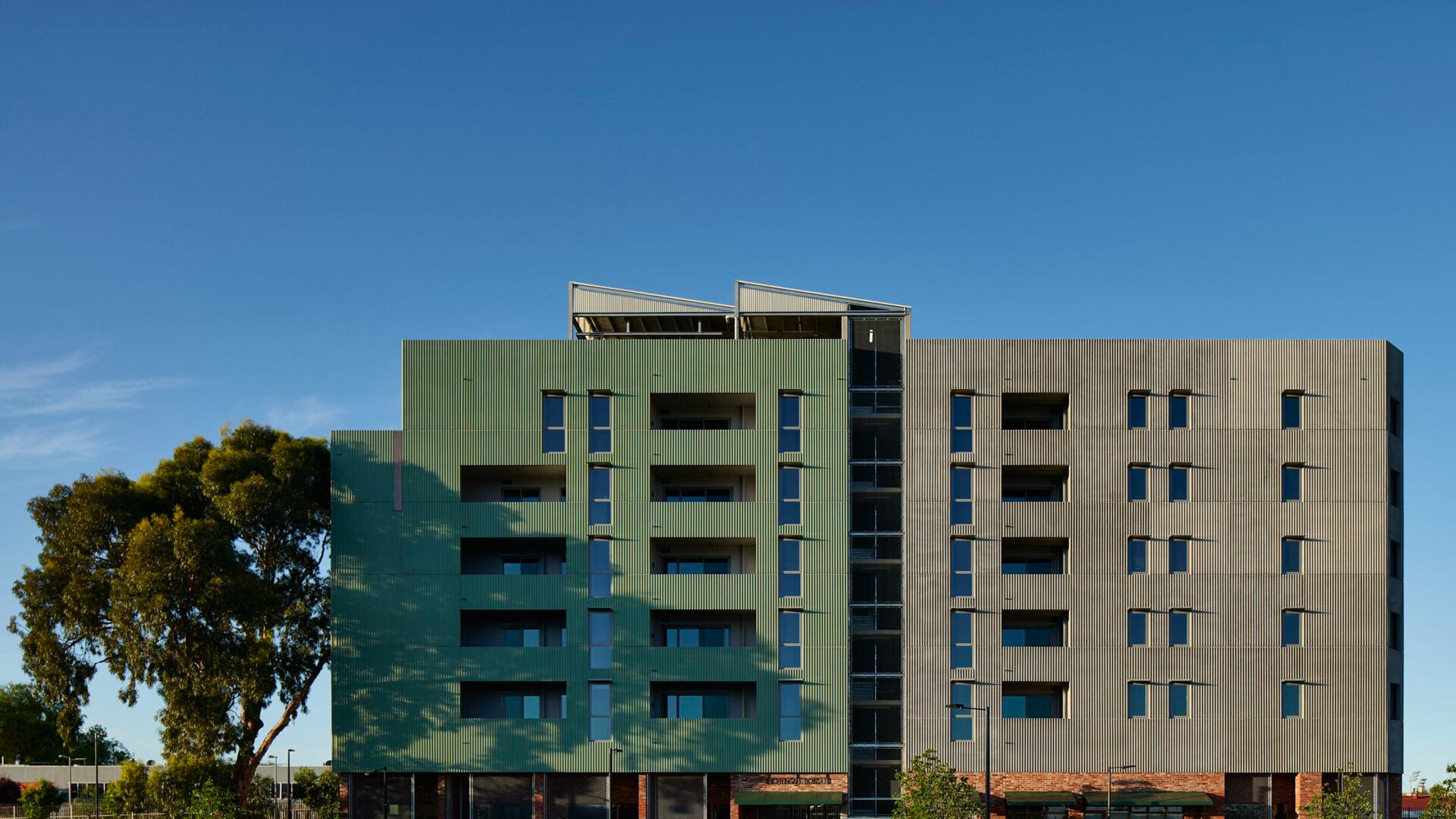 About the Project
Bowden is Nightingale's first South Australian project and is located in one of Adelaide's most vibrant neighbourhoods. Designed by Breathe Architecture, the building overlooks the street to the south and accesses sunlight from the north. Design elements like a sawtooth profile peeking out above the roofline, and copper motifs across the façade, subtly acknowledge Bowden's industrial past.
Nightingale Bowden is fossil fuel-free and includes 100% GreenPower, secure bicycle parking, private balconies, a shared rooftop space with veggie gardens, and stunning views of the Adelaide skyline.⁠ The entire new Nightingale Bowden development is affordable housing, with 50% as rentals managed by Housing Choices.
The sustainable development was made possible through an innovative partnership between Housing Choices South Australia, Renewal SA, SA Housing Authority and Nightingale Housing, with construction delivered by Hindmarsh Australia.
Housing Choices South Australia is currently seeking expressions of interest from individuals, couples and families who meet specific asset and income criteria, and showcase an alignment with Nightingale Bowden's sustainability principles for a selection of one and two bedroom apartments at Nightingale Bowden. For more information on eligibility criteria, and to fill in an expression of interest form, please visit this link.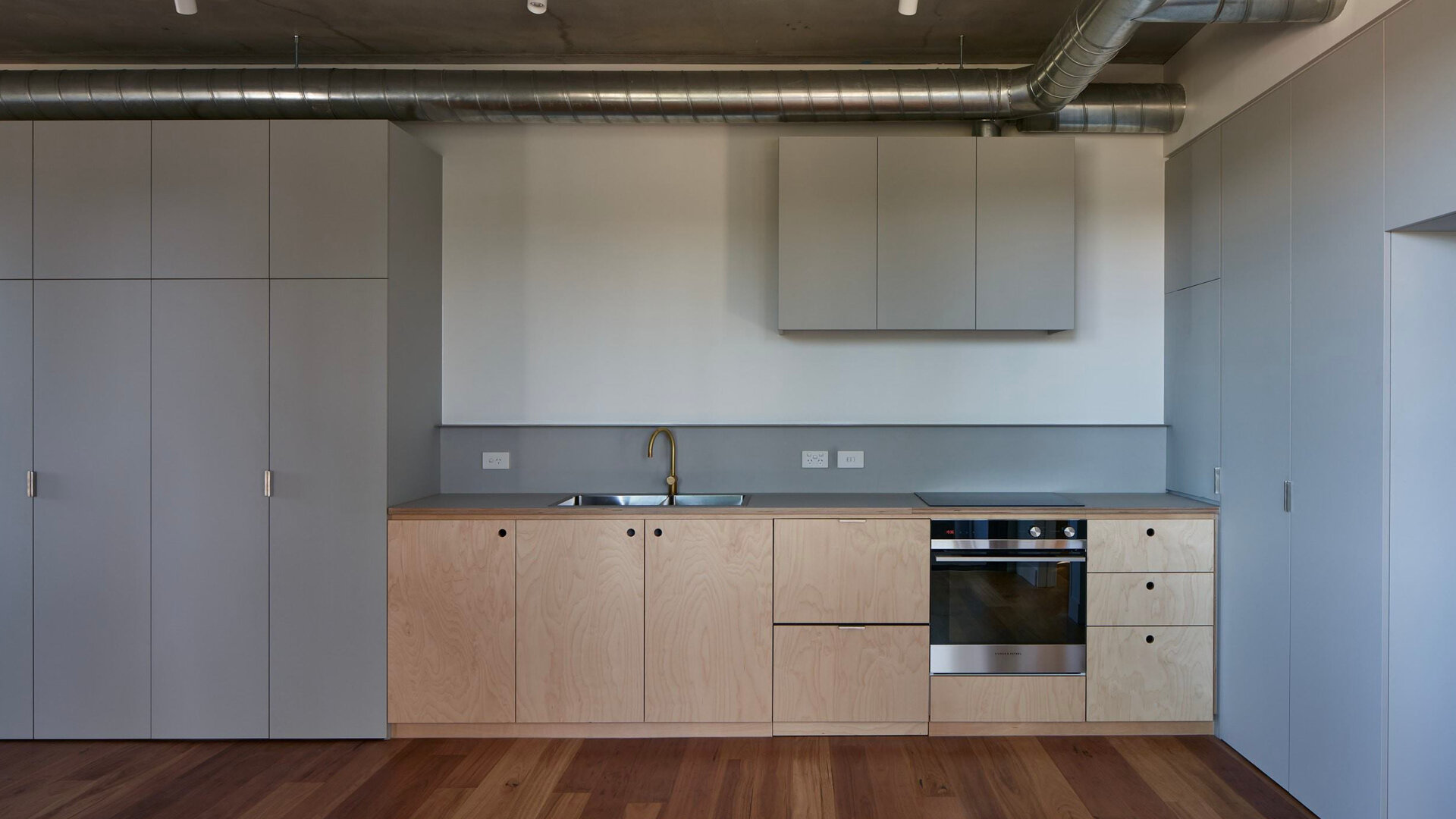 What is Community Housing?
Community housing is owned or managed by non-government, not-for-profit, registered housing agencies like Housing Choices. We partner with a range of support services and community organisations, enabling us to meet the immediate and longer-term needs of our residents, so that they can thrive and maintain long-term tenancies.
The community housing sector is a long standing and vital component of the Australian housing system and receives government funding to help address affordable housing shortages across the country. Over 100,000 Australian households currently live in community housing-owned and managed homes with subsidised rent, based either on a discount to the market rent or as a percentage of household income.
Social housing involves some degree of rental subsidy and is an umbrella term for public or community housing. While community housing is run by not for profits like Housing Choices, public housing is owned by the state governments. Community housing providers are regulated by the state and hold specialist expertise in property development, property management, tenancy management and community development.
Project overview
Design features
Fossil fuel-free

Minimum 7.5 stars NatHERS rating

5 Green Star rating

Low embodied energy materials

Embedded electricity network (100% GreenPower)

Embedded commercial-grade internet network

22kW photovoltaic array

Rainwater collected for common area use

Shared rooftop with veggie patches

Energy efficient heat pump hot water system

Guest house for visitors

Ample secure bicycle parking, close to public transport and car share options, no private car spaces
Key details
Completion – 2022

Location – Bowden, SA

Apartment mix – 17 x 1BR, 19 x 2BR, 1 x Commercial

Architects – Breathe

Builder – Hindmarsh

Landscaping – Openwork

Funding – Housing Choices South Australia, Renewal SA, SA Housing Authority

Photography – Anthony Basheer