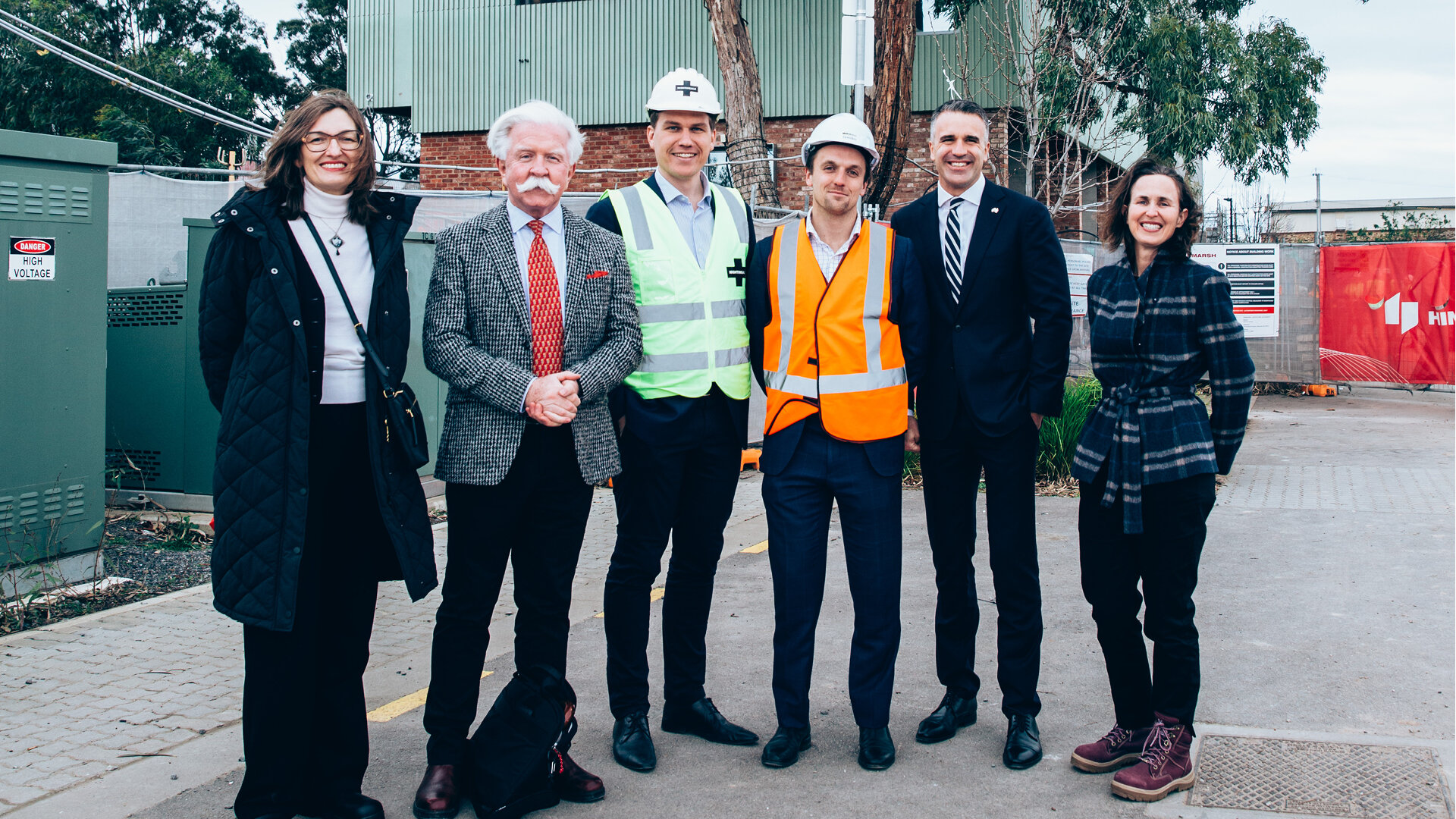 South Australian Premier visits Nightingale Bowden
South Australian Premier, Peter Malinauskas got a sneak peek of our Nightingale Bowden development in South Australia this week, ahead of the first residents moving into their sustainable and affordable homes within weeks.
The development is a first for Adelaide and a landmark project for South Australia.
South Australian Premier Peter Malinauskas, South Australian Minister for Housing and Urban Development Nick Champion, Housing Choices Managing Director Michael Lennon, Nightingale Chief Executive Dan McKenna, were joined by media and key stakeholders in a tour of the 36 carbon-neutral apartments ahead of residents' arrival.
The new sustainable and affordable one- and two-bedroom apartments were made possible through an innovative partnership between not-for-profit community housing provider Housing Choices South Australia (HCSA), Renewal SA, SA Housing Authority and not-for-profit Melbourne-based innovator Nightingale Housing, with construction by Hindmarsh.
In his address, Managing Director Michael Lennon said "Housing is a basic need for all South Australians. But we are in critical short supply, particularly homes for people on lower incomes."
"Affordable homes to rent and buy are critical levers to help relieve the pressure right across the housing market. They ensure people in need have access to housing they can afford in the right locations, and assist people to find stability, and create a foundation for a good quality of life," he said.
"Nightingale Bowden is a model for how urban housing can and should be delivered – great design, sustainability, integrated to place, with a mix of tenures, and most importantly affordable."