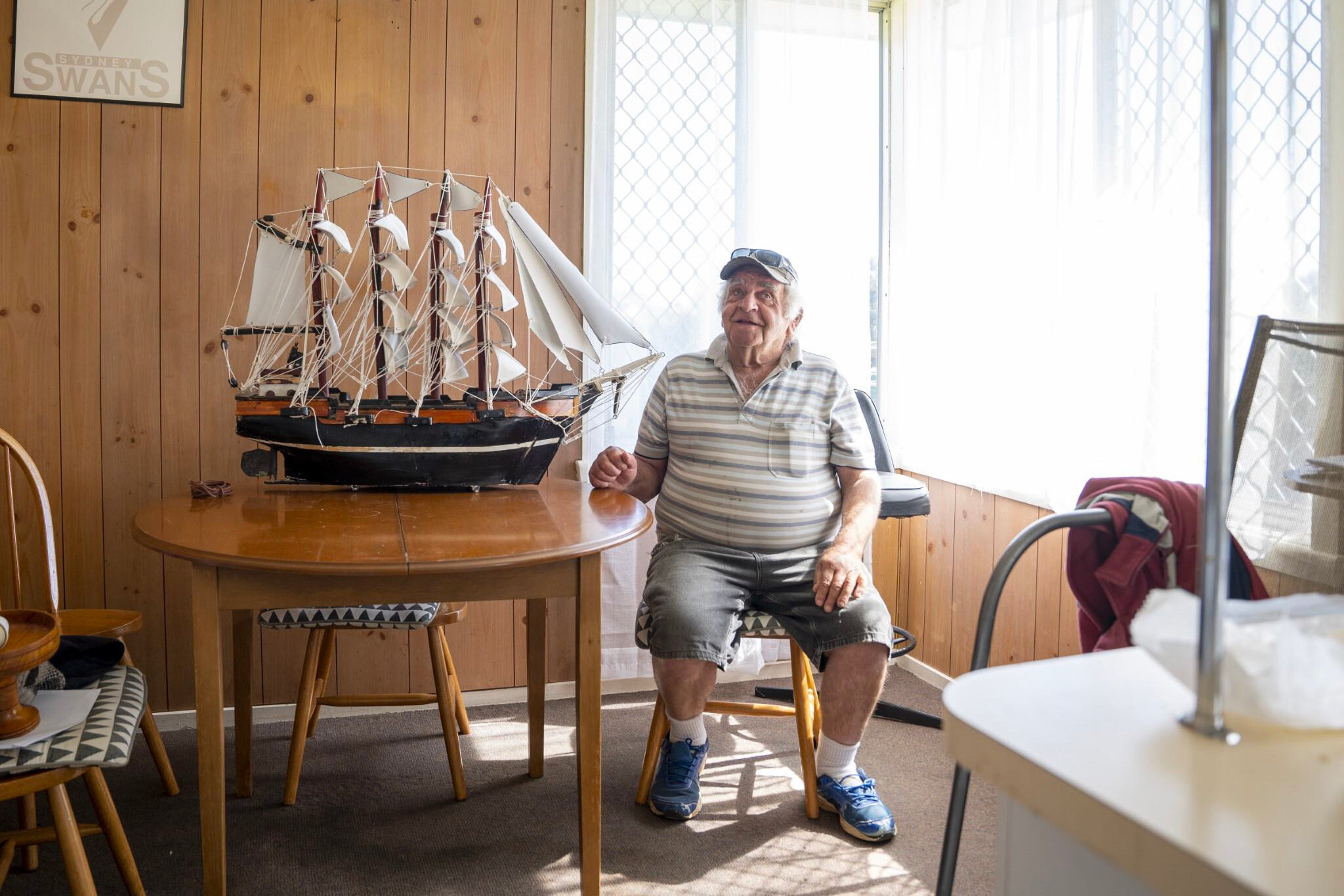 Resident story: Ian's creativity and craftsmanship
Despite being completely blind, long-term Shorewel Park resident Ian has been making intricately detailed wooden boats by hand for over 28 years.
Ian came to Shorewell Park almost 32 years ago, when he moved from Strahan in order to takehis then-young daughter to a local school.
Over three decades later, he has laid down roots and become a part of the local community. "I love this place. I know where everything is. The shops are close, only about 100 metres away. There's plenty of people here who know me. They help me to cross the road and check on me to make sure I'm doing okay."
Ian's connection to boats goes back a long time, having been a cray fisherman for 35 years on the West Coast. "I'd been on fishing boats all my life, going with the fisherman along the reef coasts. But when I moved here, I had to find something to do with my time."
It wasn't until Ian was visiting a friend in Somerset who had a model boat, that Ian had the idea of making them. "I thought I was only going to make one…28 years later, here I am."
The wooden boats are time-intensive to make and require a huge amount of focus, patience, and skill. "Each one takes about 100 hours to make. I probably make six or seven a year. I think a lot of people may not have the patience to make them, but they give me something to do."
Ian uses Huon Pine and is fortunate enough to have a friend who gives him offcuts from his sawmill. He also uses fibreglass, and material from blinds for the sails.
He estimates that he's made about 220 since he started. "I've given some away to friends, occasionally I'll sell one, which will cover the costs for materials and lets me take a trip to Bunnings."
Ian's boats showcase his skill in both craftmanship and creativity. His most recently completed work? "I've just finished a pirate ship!"