Spence on Light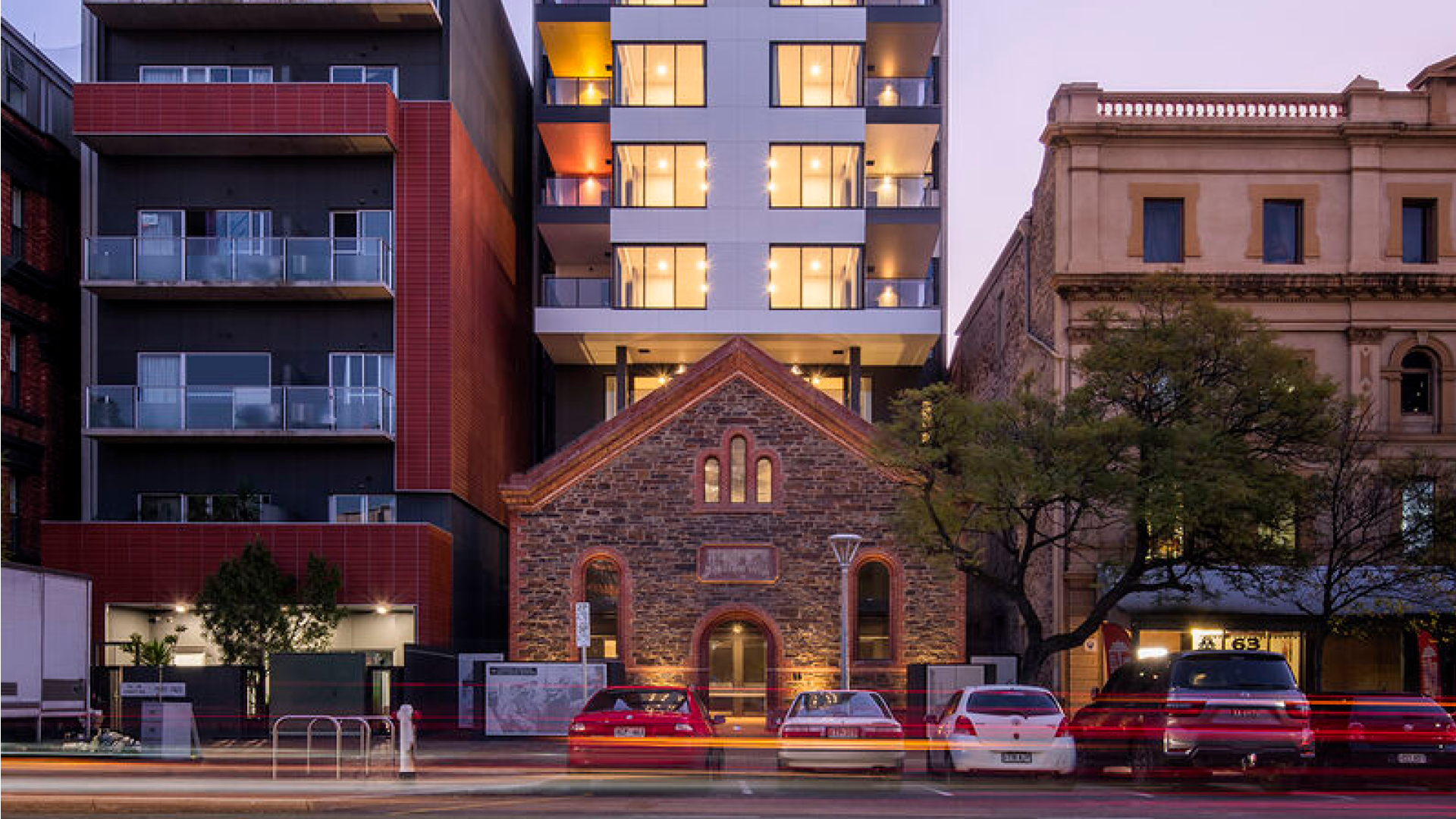 About the Project
Completed in 2020, our Spence on Light building pioneered high rise living for seniors and residents living with a disability. The $25 million project in Adelaide's CBD, comprises 75 apartments over 13 floors. The project incorporates a heritage site, City Mission on Light Square – a location that has long provided support and care to the most vulnerable in the community.
This is a partnership between Housing Choices Australia, South Australian Government and aged care provider ACH Group. The South Australian Government committed $14.5 million to purchase 40 one-and-two bedroom apartments which are managed by HCA. A further 16 apartments were purchased by ACH Group to support older people.
It sets a new standard of living for older residents who enjoy light and airy homes that are on the doorstep to transport, open space, schools, health facilities and support services.
What is Community Housing?
Community housing is owned or managed by non-government, not-for-profit, registered housing agencies like Housing Choices. We partner with a range of support services and community organisations, enabling us to meet the immediate and longer-term needs of our residents, so that they can thrive and maintain long-term tenancies.
The community housing sector is a long standing and vital component of the Australian housing system and receives government funding to help address affordable housing shortages across the country. Over 100,000 Australian households currently live in community housing-owned and managed homes with subsidised rent, based either on a discount to the market rent or as a percentage of household income.
Social housing involves some degree of rental subsidy and is an umbrella term for public or community housing. While community housing is run by not for profits like Housing Choices, public housing is owned by the state governments. Community housing providers are regulated by the state and hold specialist expertise in property development, property management, tenancy management and community development.