Queen Victoria Market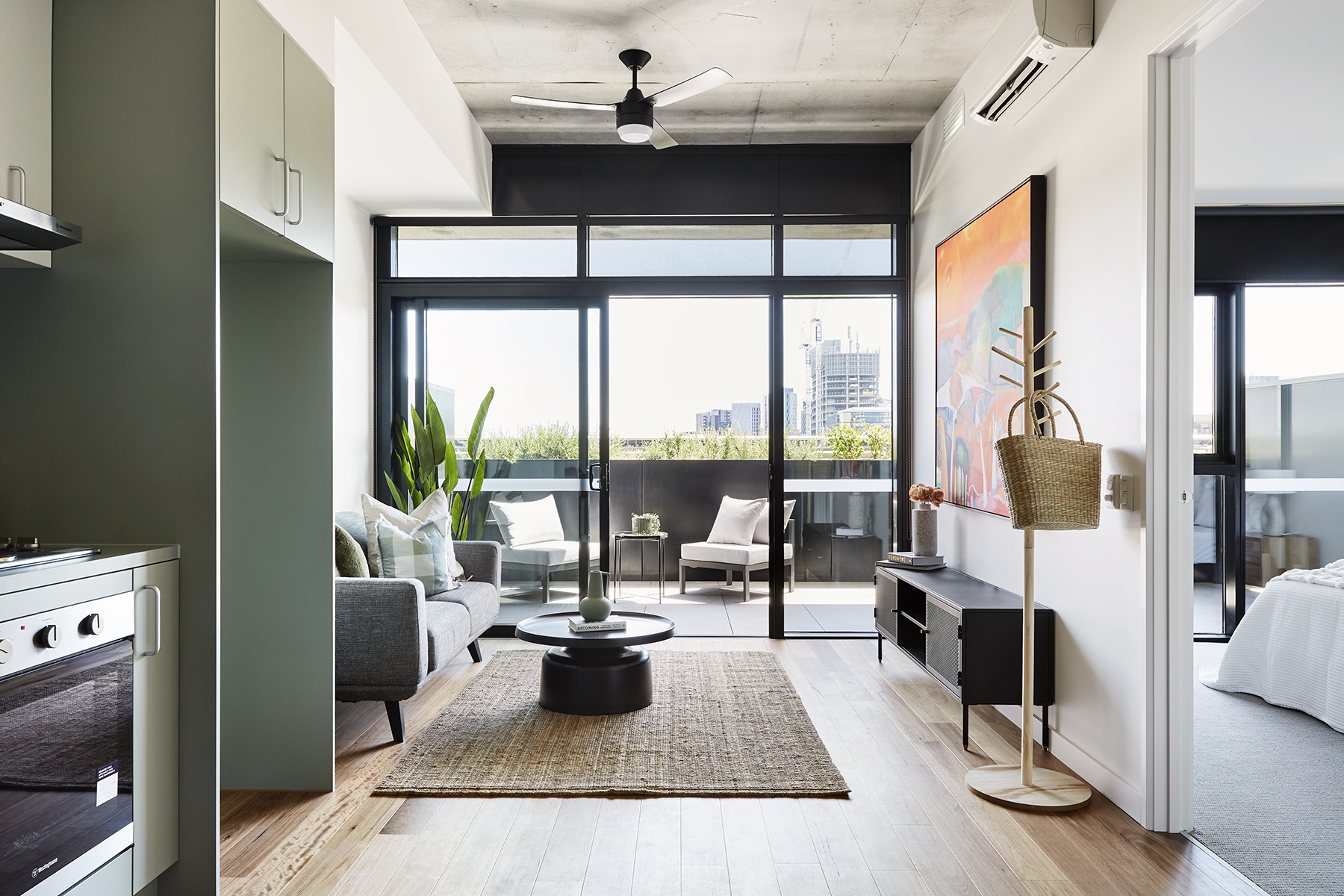 About the Project
Our Queen Victoria Market residential development provides architect-designed, environmentally sustainable social housing homes, delivered through a community housing model that supports residents and builds links with community.
The project is funded through Housing Choices Australia debt, which has been enabled through the Victorian Government's Building Financial Capacity of Housing Agencies low-interest loan program and the Social Housing Growth Fund – Build and Operate Program.
Designed by award-winning architects Six Degrees and Tract Consultants Landscape Architects, the property comprises 49 dwellings across five levels, including NDIS-approved Specialist Disability Accommodation. The building is located within a complex that includes council offices, community spaces and a retail/commercial space.
Across the road from the Queen Victoria Market, the apartments are close to a range of shops and amenities, public transport, as well as schools and hospitals. Residents are drawn from the Victorian Housing Register. Under the terms of the funding arrangement with the State government, Housing Choices will deliver tenancy and property management services for the building and its residential community, as well as community-building initiatives, for 30 years.
What is Community Housing?
Community housing is owned or managed by non-government, not-for-profit, registered housing agencies like Housing Choices. We partner with a range of support services and community organisations, enabling us to meet the immediate and longer-term needs of our residents, so that they can thrive and maintain long-term tenancies.
The community housing sector is a long standing and vital component of the Australian housing system and receives government funding to help address affordable housing shortages across the country. Over 100,000 Australian households currently live in community housing-owned and managed homes with subsidised rent, based either on a discount to the market rent or as a percentage of household income.
Social housing involves some degree of rental subsidy and is an umbrella term for public or community housing. While community housing is run by not for profits like Housing Choices, public housing is owned by the state governments. Community housing providers are regulated by the state and hold specialist expertise in property development, property management, tenancy management and community development.
Make an inquiry about a development
"*" indicates required fields