Nightingale Village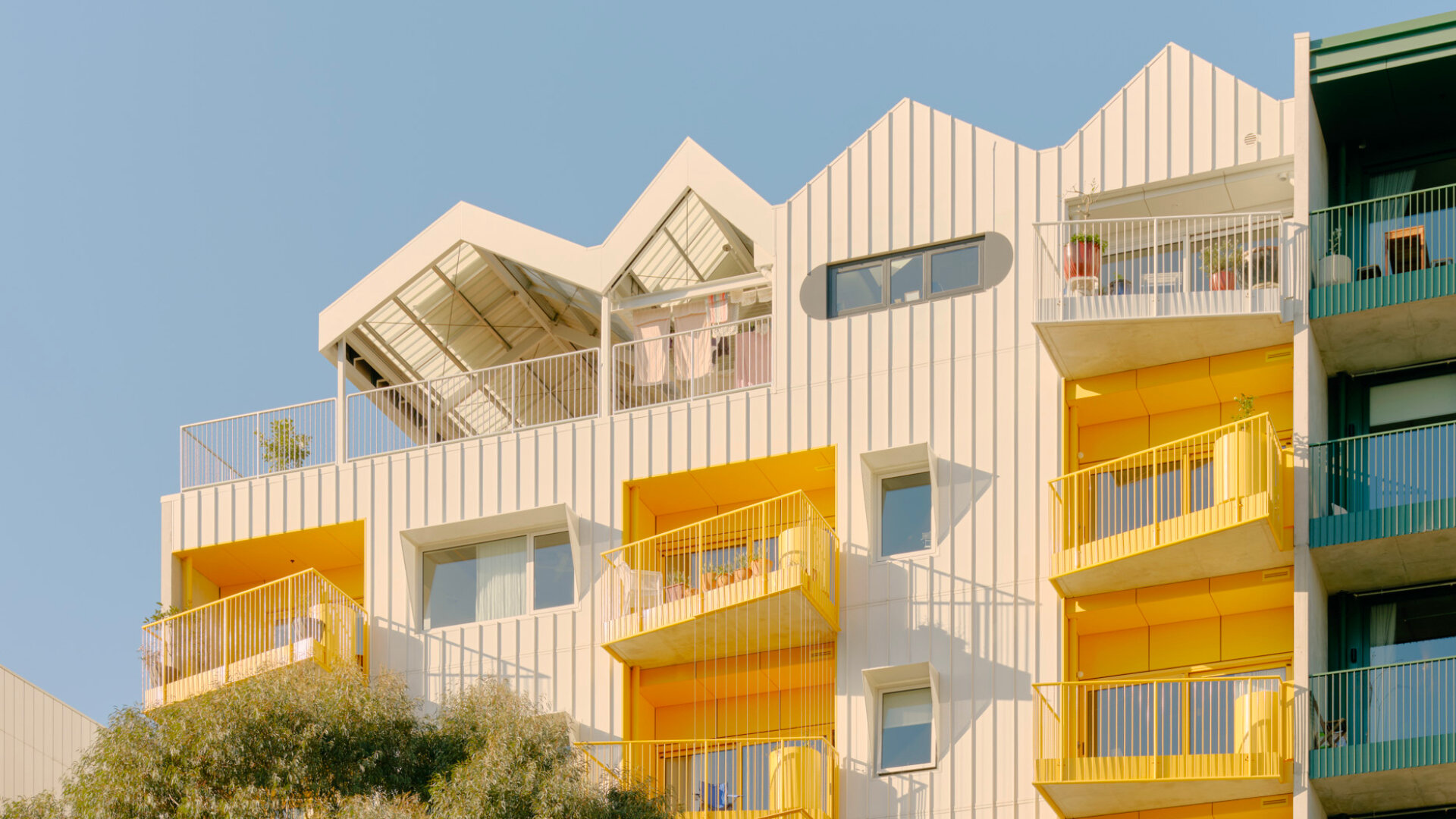 About the Project
Nightingale Village offers a world-first opportunity to understand the benefits of social and affordable tenancies within an owner occupier development. It features outstanding environmentally sustainable design, a development model delivering capped investor profit margins, low running costs for tenants and a community atmosphere promoting social and economic inclusion.
The Village is a collection of six neighbouring buildings, each designed by six award-winning architects using the social, environmental and financial sustainability principles of the carbon-neutral Nightingale model. Nightingale Village brings together 186 apartments, precinct scale transport hubs (500+ bike parking spaces) and sustainability solutions.
Nightingale Village benefits from proximity to the CBD, multiple public transport options and access to local schools, community groups, and parks. This development provides high-quality housing in a desirable location that has seen significant property price increases – well out of reach of social and affordable housing tenants.
Housing Choices has purchased 21 dwellings across all buildings. Residents will be selected from the Victorian Housing Register and include singles, couples and families on low incomes, and people with a disability.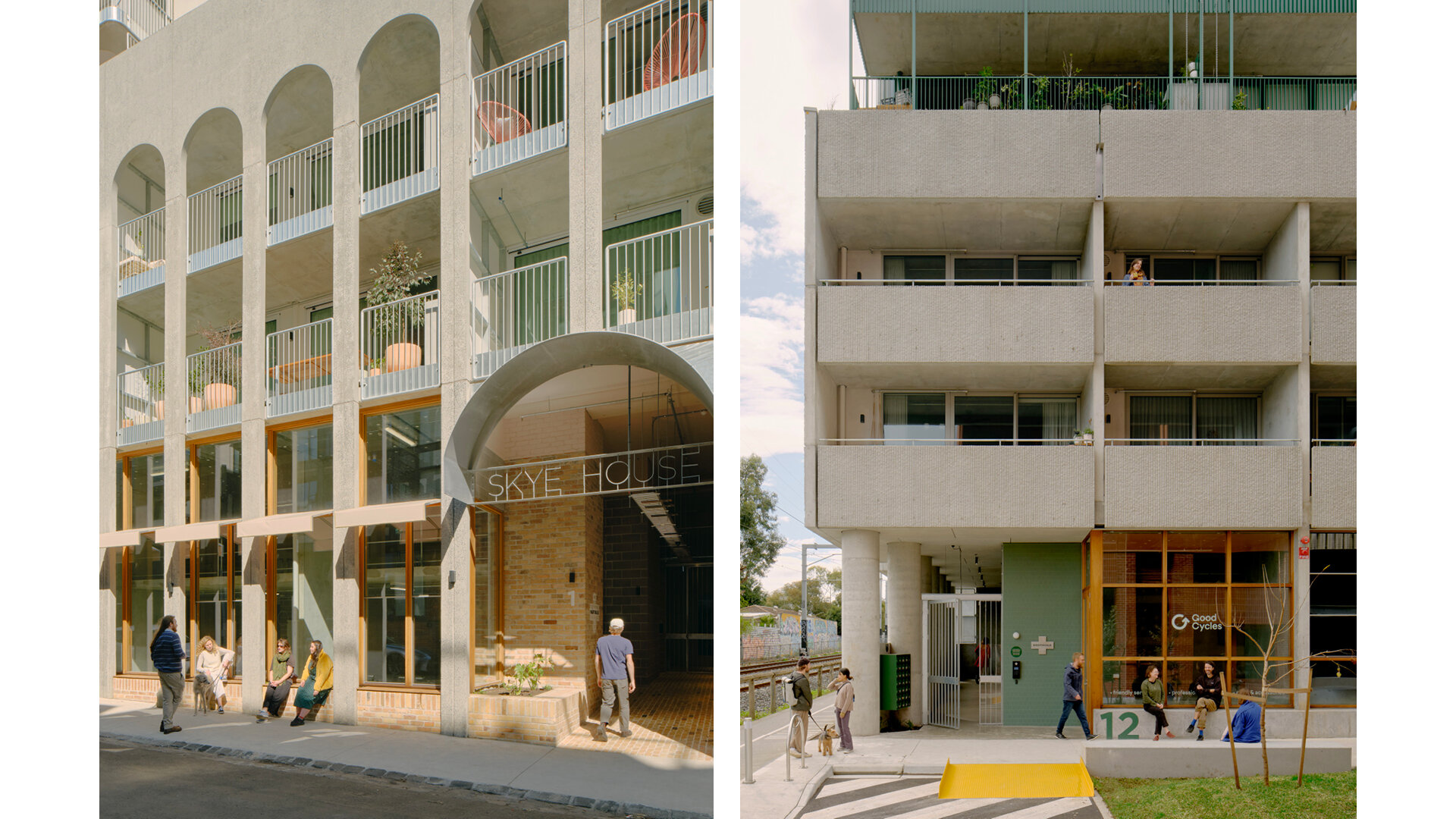 What is Community Housing?
Community housing is owned or managed by non-government, not-for-profit, registered housing agencies like Housing Choices. We partner with a range of support services and community organisations, enabling us to meet the immediate and longer-term needs of our residents, so that they can thrive and maintain long-term tenancies.
The community housing sector is a long standing and vital component of the Australian housing system and receives government funding to help address affordable housing shortages across the country. Over 100,000 Australian households currently live in community housing-owned and managed homes with subsidised rent, based either on a discount to the market rent or as a percentage of household income.
Social housing involves some degree of rental subsidy and is an umbrella term for public or community housing. While community housing is run by not for profits like Housing Choices, public housing is owned by the state governments. Community housing providers are regulated by the state and hold specialist expertise in property development, property management, tenancy management and community development.
Project overview
Design features
Fossil fuel-free

Minimum 8.1 stars NatHERS rating

5 Green Star rating

Low embodied energy materials

Embedded electricity network (100% GreenPower)

Embedded commercial-grade internet network

25.6kW photovoltaic array

Rainwater collected for common area use

Shared rooftop with veggie patches

Energy efficient heat pump hot water system

Ample secure bicycle parking, close to public transport and car share options, no private car spaces
Key details
Completion – 2022

Location – Brunswick, VIC

Apartment mix – 17 x 1BR, 19 x 2BR, 1 x Commercial

Architects – Breathe, Claire Cousins, Kennedy & Nolan, Hayball, Austin Maynard Architects

Builder – Hacer Group

Landscaping – Openwork

Photography – Tom Ross