Nightingale Anstey
About the Project
With the Anstey train station on your door step, the Bulleke-bek park two blocks to the south and Sydney Road to the east, Nightingale Anstey is ideally positioned to support a life lived in social, environmental and financial sustainability.
Designed by Breathe Architecture, this eight-storey, multi-residential building is broken up into two communities, each with separate secure entries via a lush vegetated forecourt off the western colonnade.
The building also has a shared rooftop garden, commercial space on the ground floor and is adjacent to Anstey train station. The entire building achieves an 8+ Star NatHERS rating, with zero gas, and the project is powered by solar and 100% GreenPower.
The project is one of several social and affordable developments brought to life as part of Housing Choices partnership with Nightingale Housing, in a model that shows social and affordable homes can be environmentally sustainable, have low living costs and build communities. If you are eligible for Specialist Disability Accommodation and have an interest in applying for these apartments, please visit this link.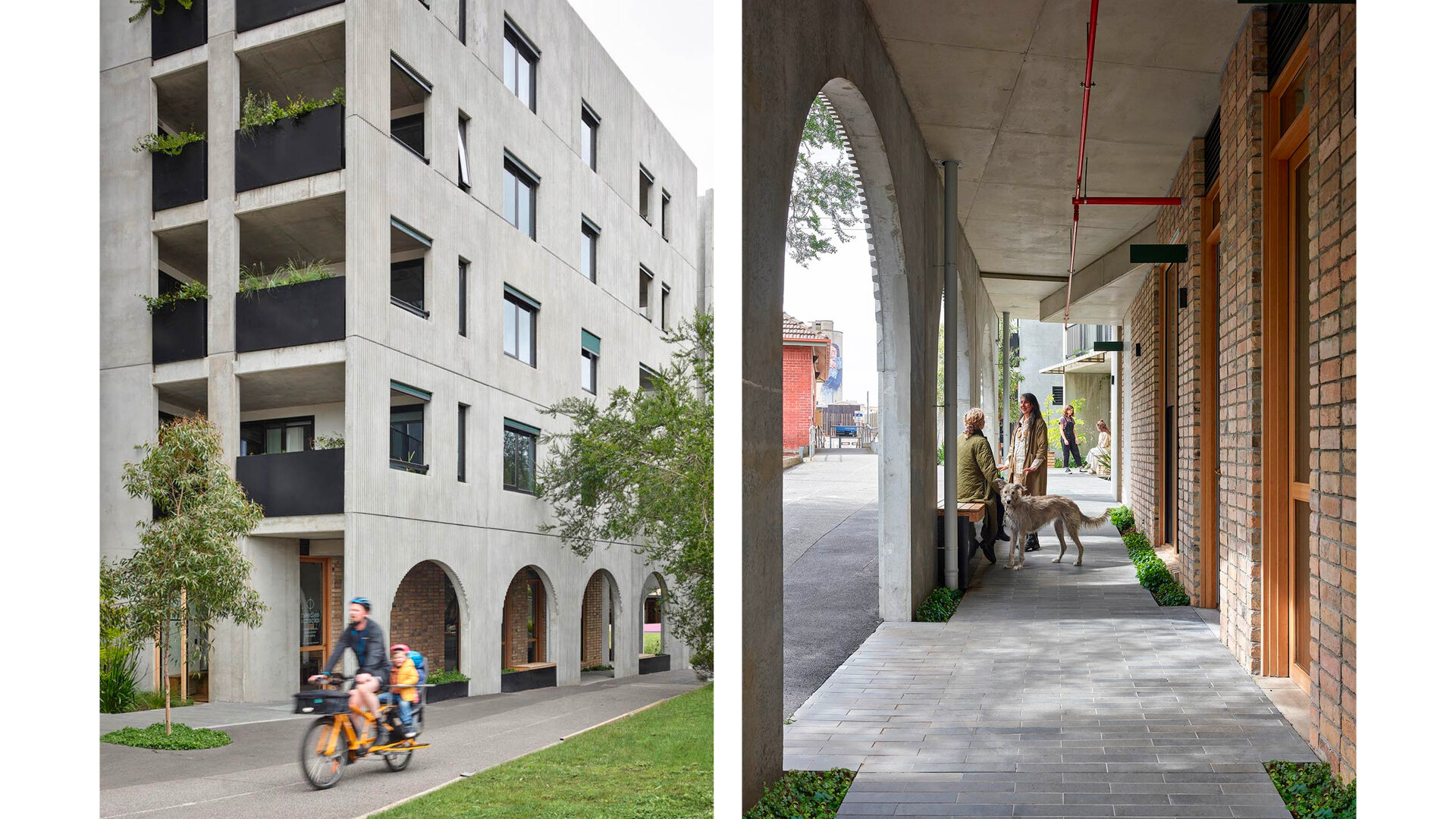 What is Community Housing?
Community housing is owned or managed by non-government, not-for-profit, registered housing agencies like Housing Choices. We partner with a range of support services and community organisations, enabling us to meet the immediate and longer-term needs of our residents, so that they can thrive and maintain long-term tenancies.
The community housing sector is a long standing and vital component of the Australian housing system and receives government funding to help address affordable housing shortages across the country. Over 100,000 Australian households currently live in community housing-owned and managed homes with subsidised rent, based either on a discount to the market rent or as a percentage of household income.
Social housing involves some degree of rental subsidy and is an umbrella term for public or community housing. While community housing is run by not for profits like Housing Choices, public housing is owned by the state governments. Community housing providers are regulated by the state and hold specialist expertise in property development, property management, tenancy management and community development.
Project overview
Design features
Fossil fuel-free

Average 8.9 stars NatHERS rating

22.44kW photovoltaic array (shared with Laneway building)

Low embodied energy materials

Recycled timber hardwood flooring throughout apartments and walkways, top-nailed

Embedded electricity network (100% GreenPower)

Embedded commercial-grade internet network

20,000L rainwater collected for common area use and commercial tenancy toilets (shared with Laneway building)

Hydronic heater panels

Energy efficient heat pump hot water system

Shared rooftop with veggie patches and communal laundry

Communal bath house on rooftop

Guest house for visitors (shared with Laneway building)

Includes Teilhaus apartments

Ample secure bicycle parking, close to public transport and car share options, no private car spaces
Key details
Completion – 2022

Location – Brunswick, VIC

Apartment mix – 4 x Teilhaus, 7 x 1BR, 11 x 2 BR, 1 x 3BR, 3 x Commerical

Architects – Breathe

Builder – Markscon

Landscaping – Openwork

Funding –  XXXXX

Photography – Kate Longley