Marys Hope Road, Rosetta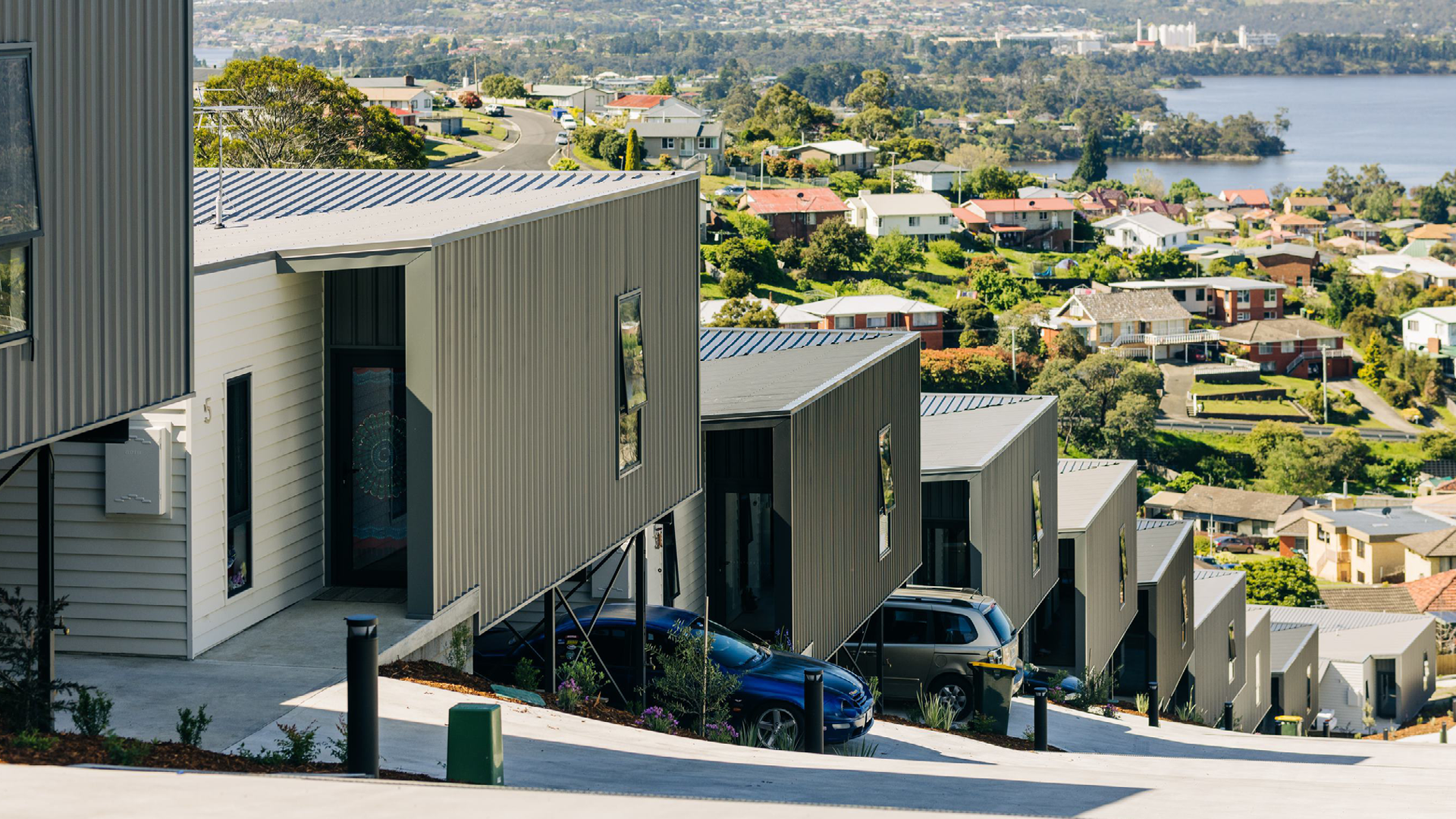 About the Project
With panoramic views across the Derwent River and Mt Direction, Housing Choices Tasmania's architectural development of 26 free-standing homes with private gardens in Rosetta, was completed in 2021.
The site is located close to education and employment opportunities, healthcare, schools, parks and support services. Built to six-star energy rating, the two-bedroom homes offer a high level of comfort, low utility bills and clever design features that factor in the future housing needs of residents.
Funded jointly via a grant from the Australian Federal Government Department of Social Services under the Hobart City Deal and Housing Choices Tasmania, these spacious, beautifully-designed homes deliver much needed social housing for vulnerable Tasmanians, including people living with a disability and other priority applicants.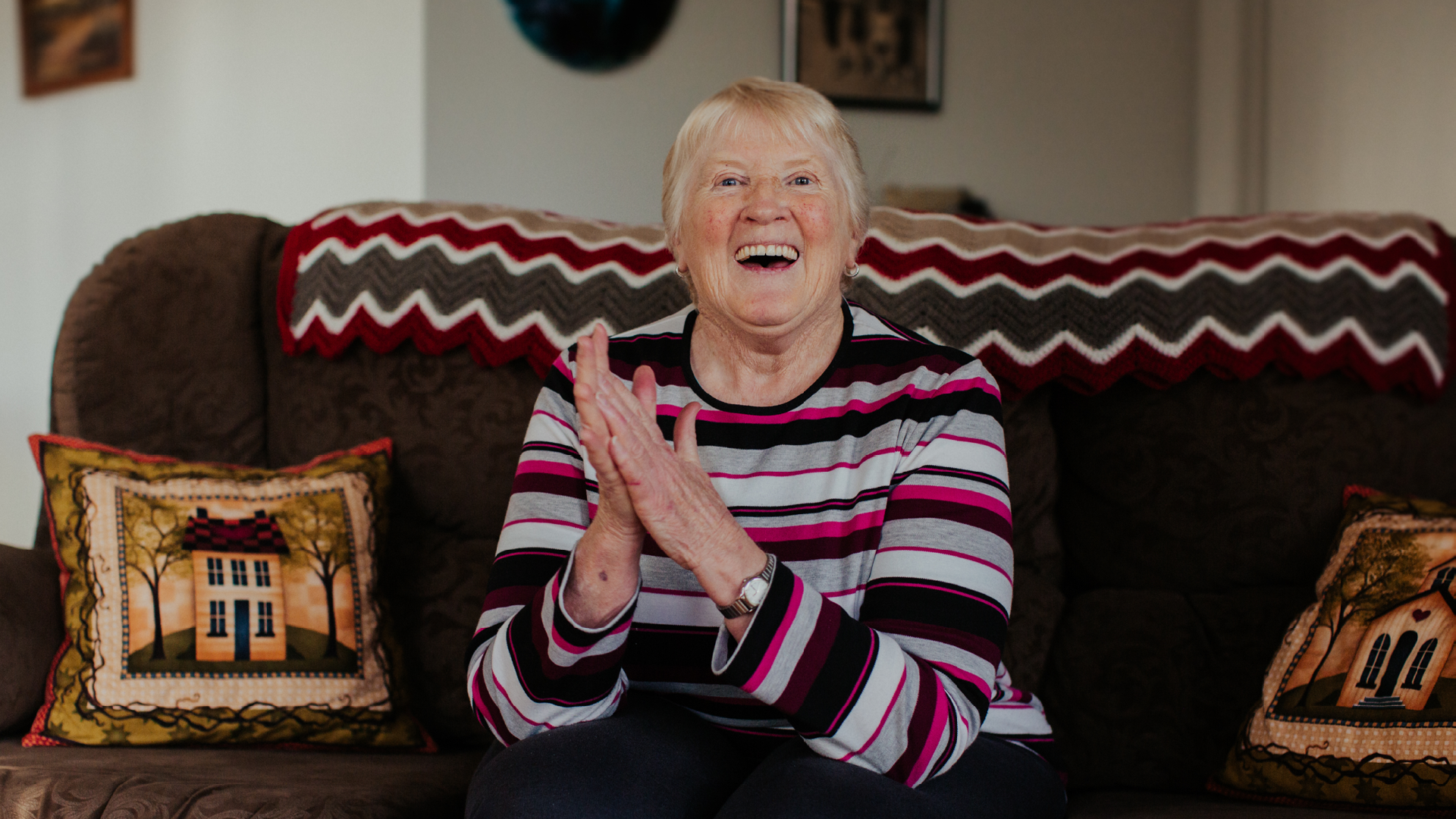 What is Community Housing?
Community housing is owned or managed by non-government, not-for-profit, registered housing agencies like Housing Choices. We partner with a range of support services and community organisations, enabling us to meet the immediate and longer-term needs of our residents, so that they can thrive and maintain long-term tenancies.
The community housing sector is a long standing and vital component of the Australian housing system and receives government funding to help address affordable housing shortages across the country. Over 100,000 Australian households currently live in community housing-owned and managed homes with subsidised rent, based either on a discount to the market rent or as a percentage of household income.
Social housing involves some degree of rental subsidy and is an umbrella term for public or community housing. While community housing is run by not for profits like Housing Choices, public housing is owned by the state governments. Community housing providers are regulated by the state and hold specialist expertise in property development, property management, tenancy management and community development.
Make an inquiry about a development
"*" indicates required fields