Our COVID response information is here.
Housing Choices Australia (Housing Choices) is an independent, national, not-for-profit housing provider that delivers high quality affordable housing for people on low to moderate incomes and for people with disability.
We believe everyone should have the opportunity to live in a safe, comfortable, affordable home, in a community they feel a part of.
Housing Choices is a NDIS registered provider of Specialist Disability Accommodation and manages Catherine House, providing South Australia's only accommodation and support services specifically for women experiencing homelessness.
Latest News
Oswald Barnett Oration at a glance

International social housing architect, Manuel Der Hagopian recently captivated an audience at The Capitol in Melbourne where Housing Choices hosted the Oswald Barnett Oration, a flagship sector event designed to engender ideas and partnerships in the social and affordable housing sector.

Housing Choices Australia Announces new CEO

The Board of Housing Choices Australia has appointed David Fisher to the position of Chief Executive Officer (CEO).
New Specialist Disability Accommodation in Brunswick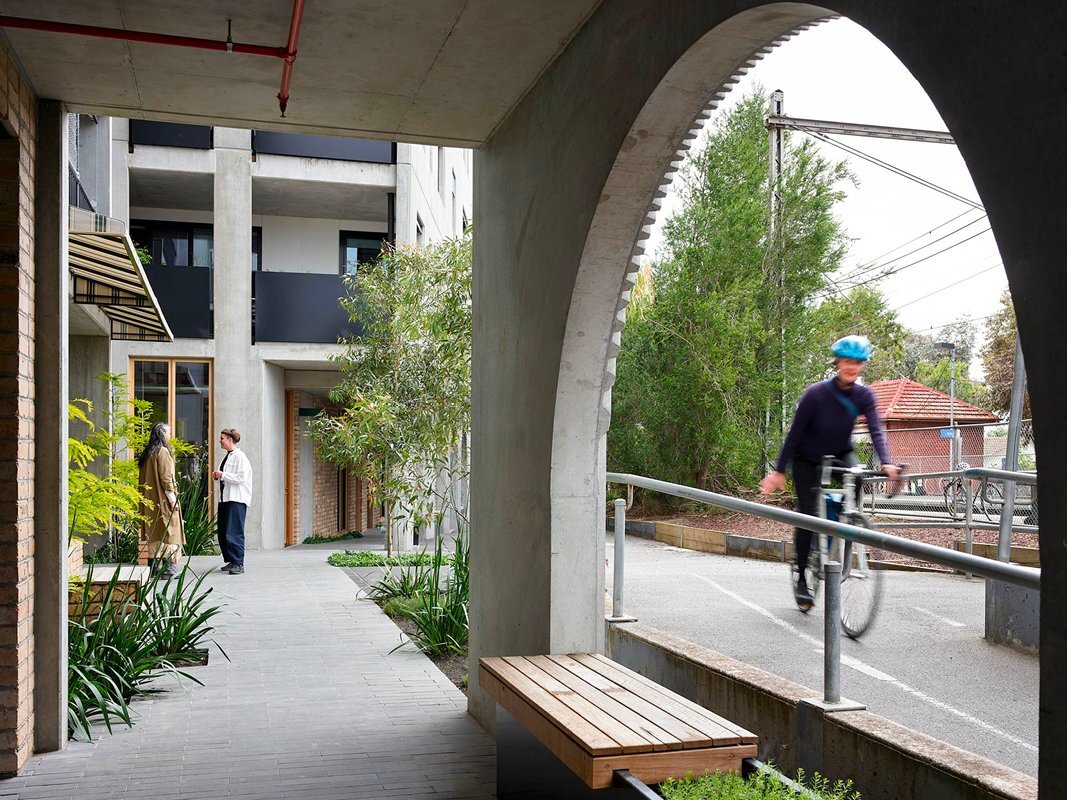 Check out Housing Choices Australia's new Specialist Disability Accommodation in the heart of Brunswick, Melbourne.
Designed by Breathe Architecture, Nightingale Anstey is a collaboration between Housing Choices and Nightingale Housing.
The high physical support or fully accessible apartments, which include features that provide enhanced physical access, are managed by Housing Choices while disability support organisation Life Without Barriers provides onsite shared supports.
Ideally situated close to shops, cafes and public transport, the development is positioned to support a life lived in social, environmental and financial sustainability.